Welcome to St Francis Veterinary Center
Your Veterinarian in Navarre, FL
Call us at 850-936-4446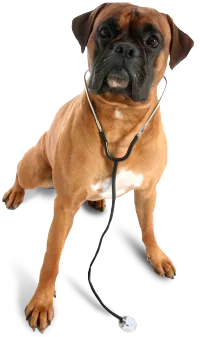 We are a full-service veterinary medical facility, located in Navarre, Florida. We are conveniently located, serving Holley by the Sea, Gulf Breeze, Navarre, and Mary Esther. Our staff seeks to provide the best possible medical, surgical and dental care as well as routine care.
We are happy to offer a number of resources that enable you to learn about how to take better care of your pets. Please feel free to browse our site, particularly the informational articles. The best veterinary care for animals is ongoing nutrition and problem prevention, so becoming knowledgeable about preventative pet care is essential to the ongoing success of your animal's health. If you have any questions, call 850-936-4446 or email us and we'll promptly get back to you. Our Navarre veterinarian office is very easy to get to -- and you can find directions on our Contact Us page! We also welcome you to subscribe to our newsletter, which is created especially for Navarre pet owners.
At St Francis Veterinary Center, we treat your pets like the valued family members they are.
Dr. Natalie Dyson
Navarre Veterinarian | St Francis Veterinary Center | 850-936-4446
1856 Cotton Bay Ln
Navarre, FL 32566